FAQ
The FAQ can answer a lot of questions about EBB's available platforms, gameplay accessibility, and content.
Social Media
Stay updated on the development of EBB on our social media pages. Feel free to reach out with any questions you have!
Community Page
Post you feedback and read our development blog on the Steam COMMUNITY PAGE. We love hearing what you think!
---
5th edition
like you've never seen it before
---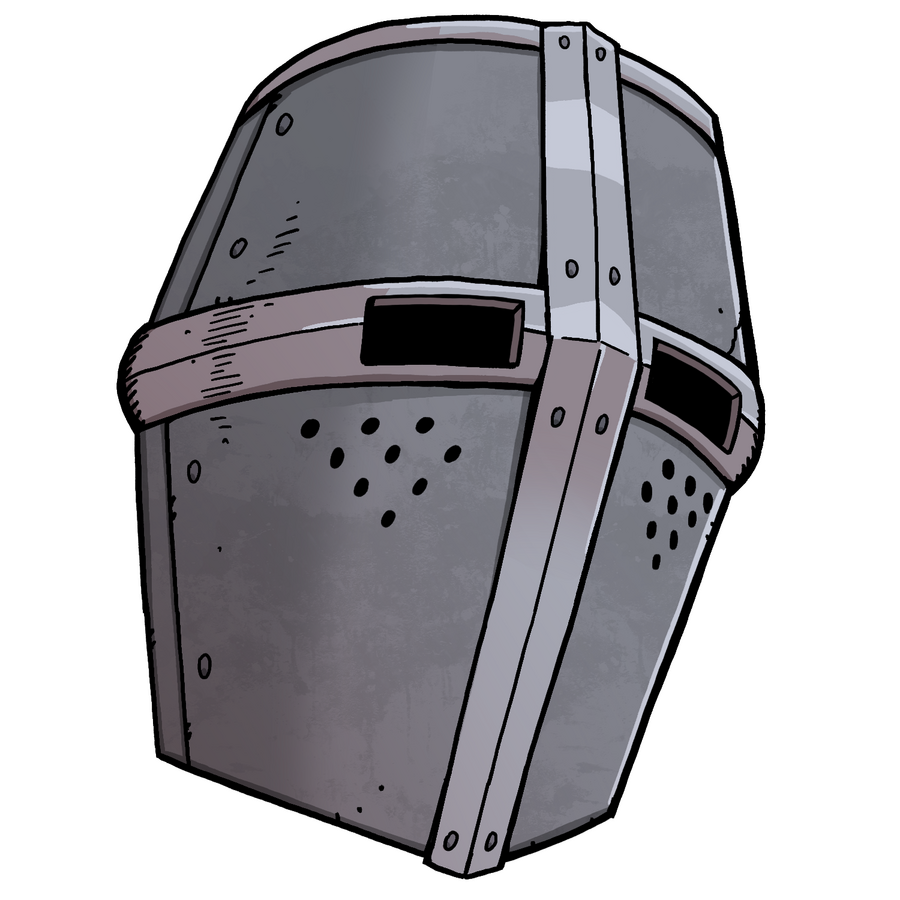 ESOTERIC EBB is an isometric narrative-focused Disco-like CRPG. It contains complex interactive dialogs, impactful choices, and a hand-painted world full of ridiculous myths.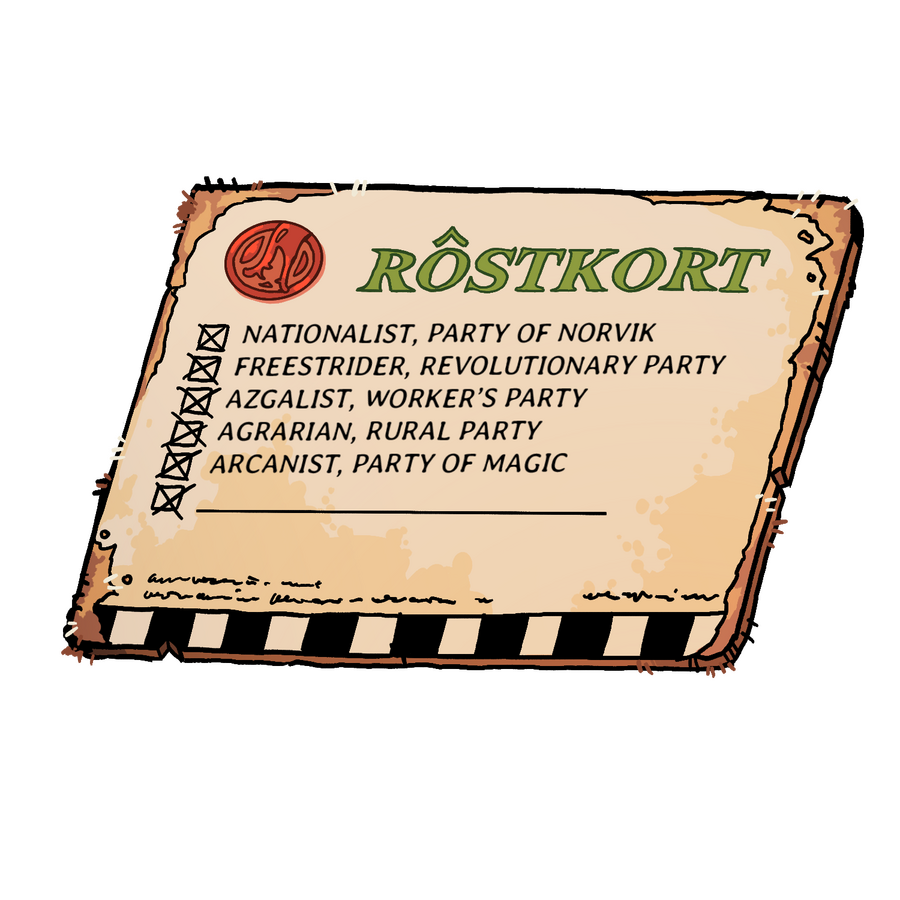 You play as a CHAOTIC CLERIC ON A DIVINE MISSION. Unravel a political web of incompetency during the first ever election in a satirical fantasy city. Roll dice and perform miracles through the 5E SYSTEM, in classic pen and paper fashion.
---
What is your Political Affiliation?
---
Political Party
The Nationalists
You're a hero. Defender of the innocent. No one knows this more than you. So you'll be voting for the old regime: The Party of Norvik. Those who held the reins since URTH's fading, through this tumultuous and straining Post-War Era.They are theocratic nationalists. An electorate of high priests and noble families rule along with seven city magistrates and palace cardinals. They carry on the will of their founding god. Nothing else.
---
Political Party
The Freestriders
They've liberated a dozen city states already. Each through rigorous diplomatic relations. Norvik is next. Their fleet already floats in the harbor. Their coin already pocketed by every guildmaster.They've already won. The Revolutionary Freestrider Party will always win - no matter the outcome, for their only goal is to bring democracy to every bay along the Coast. Their republican dream cannot die.
---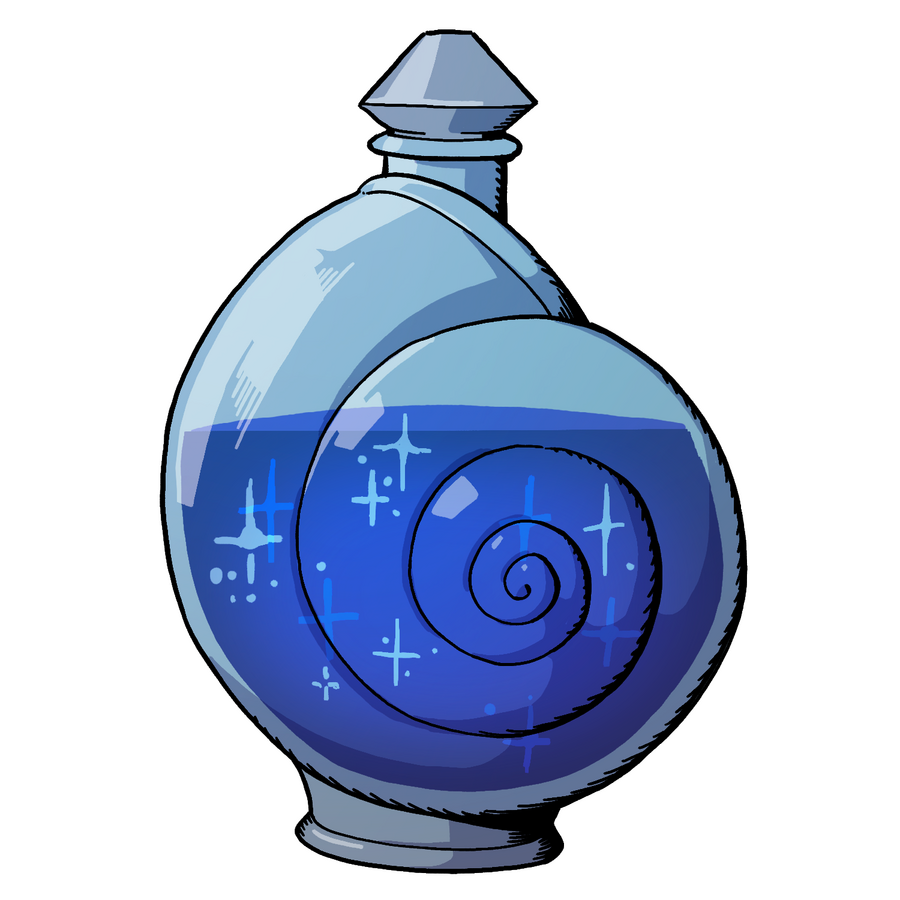 Political Party
The Azgals
They built this city. Now they want to rule it. Fair enough.These godless dwarves were exiled from their vast undersea realm. After URTH's reconquest of the troll infested ruins, it was dwarven labor that raised it to the metropolis of today. The Azgal Worker's Party makes that point very clear.But would the dwarven social-democratic model work on the coast? Many believe this to be the case. The fall of Vyz-Kha Peaks seems to indicate otherwise.
---
Become the meaning of
Lawful Stupid
---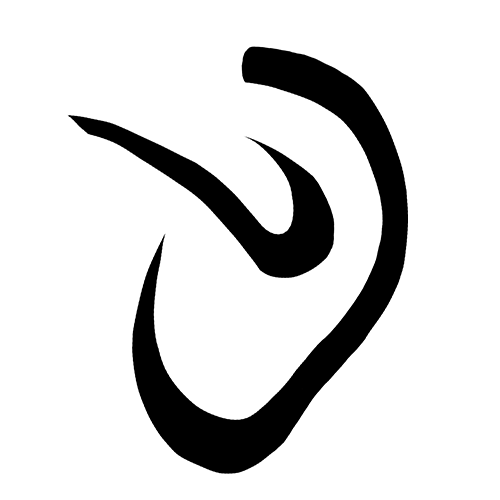 SET-PIECE COMBAT SEQUENCES. Clerics in Norvik are taught to use violence as a last resort only, although not everyone follows the mantra so strictly. When need does arise, a roll of the dice determines life or death.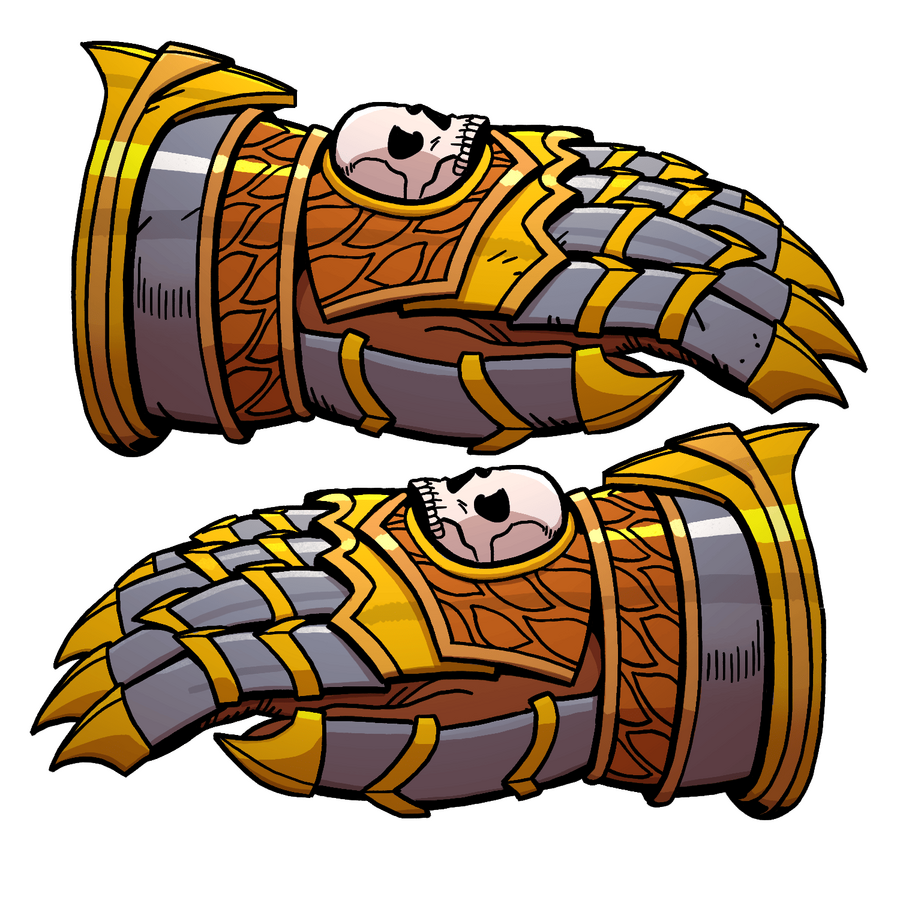 DEEP CLERIC CUSTOMIZATION based on the 5E ruleset. As a government employee, a helm and uniform is required of course. But no one said anything about accessories! Customize the look and abilities of your cleric as you choose how to engage the many tense encounters in Norvik.
WARP REALITY TO YOUR WHIM. As an expert in arcana, your cleric can learn powerful spells during his QUEST. Heal wounds! Detect evil lurking around every corner! Speak with the dead! Speak with cats! They might even respond if you're lucky!
---
---
A STRANGE FANTASY SETTING. Based on a homebrew 5e campaign of weird fantasy, Esoteric Ebb takes place in a world where mythological creatures sell newspapers at corner shops and ideologies overtake the ramblings of dead gods.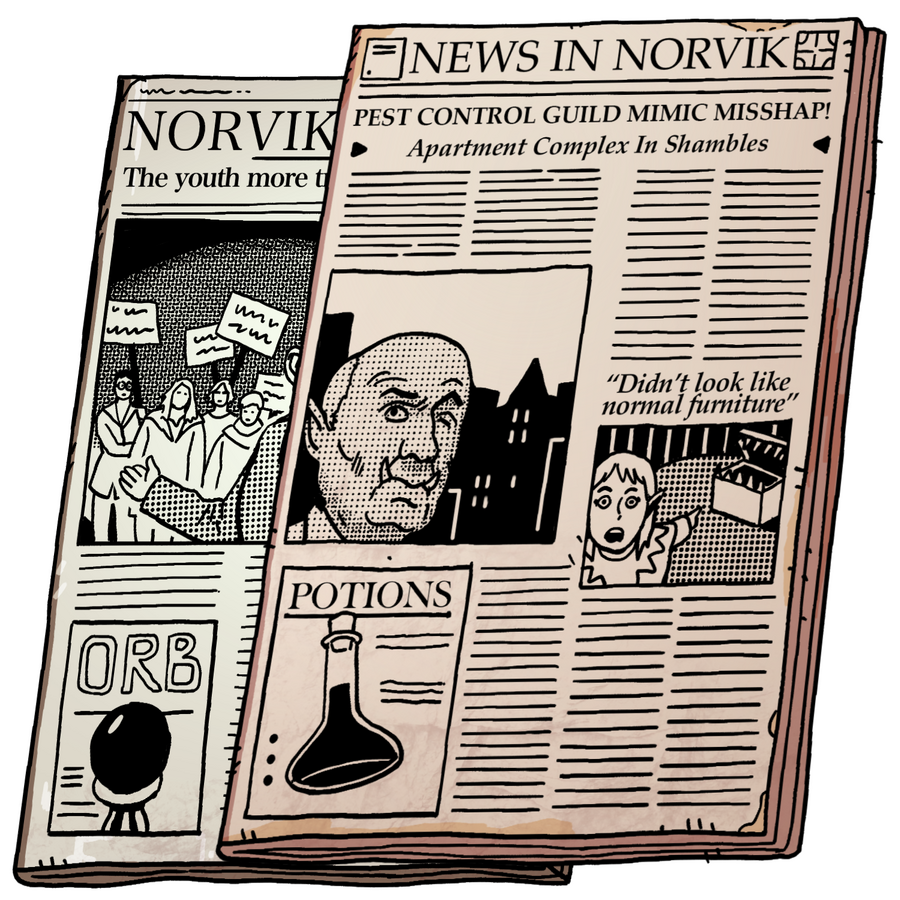 THE CITY OF NORVIK is holding its first ever election. The tension on the streets is sizzling, and somebody just blew up a tea shop. Great. Since no one else wants to touch it with a ten-foot pole, it's up to you and your goblin companion Snell to unravel the political web of intrigue and shine a light on the secrets hidden within this ancient city.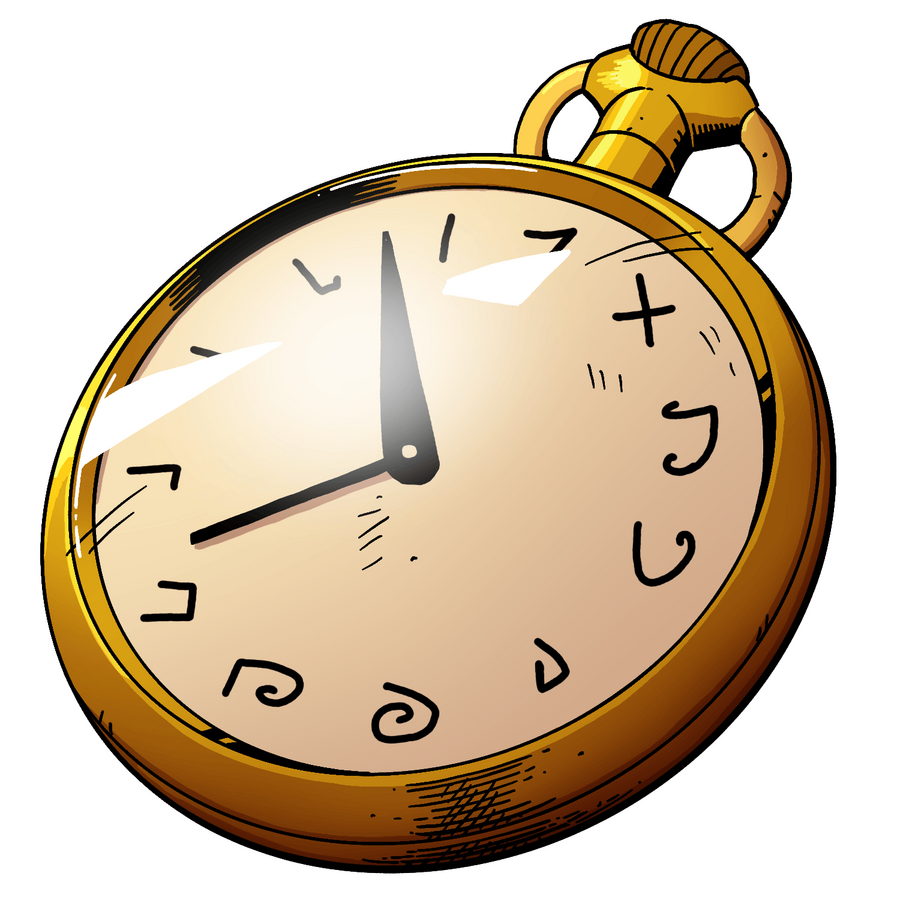 AN OPEN-ENDED QUEST. The tea shop on Tolstad blew up just a week before the election, and nobody is doing anything about it - except you! Solve this mystery in any way you want by exploring the streets, towers, and dark tunnels of Norvik.
---
---
CONCEPT. The original concept for project 'EBBRPG' was born in 2018 as this: use the 5e mechanics to simulate of a tabletop RPG campaign run by me.
DEVELOPMENT. After being reworked during multiple prototyping periods, the homebrew setting of JOR was assembled into 'A FREESTRIDER'S GUIDE TO ASKAN' in the fall of 2021.
THE DEMO. With a new unique art style, the development of a full length demo began in 2022.
---
Privacy PolicyLast updated: September 09, 2023This Privacy Policy describes Our policies and procedures on the collection, use and disclosure of Your information when You use the Service and tells You about Your privacy rights and how the law protects You.We use Your Personal data to provide and improve the Service. By using the Service, You agree to the collection and use of information in accordance with this Privacy Policy. This Privacy Policy has been created with the help of the Free Privacy Policy Generator.
Interpretation and Definitions
InterpretationThe words of which the initial letter is capitalized have meanings defined under the following conditions. The following definitions shall have the same meaning regardless of whether they appear in singular or in plural.
DefinitionsFor the purposes of this Privacy Policy:Account means a unique account created for You to access our Service or parts of our Service.Affiliate means an entity that controls, is controlled by or is under common control with a party, where "control" means ownership of 50% or more of the shares, equity interest or other securities entitled to vote for election of directors or other managing authority.Company (referred to as either "the Company", "We", "Us" or "Our" in this Agreement) refers to Sudden Snail AB, Höglandavägen 2C 54157 SKÖVDE, SWEDEN.Cookies are small files that are placed on Your computer, mobile device or any other device by a website, containing the details of Your browsing history on that website among its many uses.Country refers to: SwedenDevice means any device that can access the Service such as a computer, a cellphone or a digital tablet.Personal Data is any information that relates to an identified or identifiable individual.Service refers to the Website.Service Provider means any natural or legal person who processes the data on behalf of the Company. It refers to third-party companies or individuals employed by the Company to facilitate the Service, to provide the Service on behalf of the Company, to perform services related to the Service or to assist the Company in analyzing how the Service is used.Usage Data refers to data collected automatically, either generated by the use of the Service or from the Service infrastructure itself (for example, the duration of a page visit).Website refers to Esoteric Ebb, accessible from https://esotericebb.com/You means the individual accessing or using the Service, or the company, or other legal entity on behalf of which such individual is accessing or using the Service, as applicable.Collecting and Using Your Personal Data
Types of Data Collected
Personal DataWhile using Our Service, We may ask You to provide Us with certain personally identifiable information that can be used to contact or identify You. Personally identifiable information may include, but is not limited to:Email addressUsage DataUsage DataUsage Data is collected automatically when using the Service.Usage Data may include information such as Your Device's Internet Protocol address (e.g. IP address), browser type, browser version, the pages of our Service that You visit, the time and date of Your visit, the time spent on those pages, unique device identifiers and other diagnostic data.When You access the Service by or through a mobile device, We may collect certain information automatically, including, but not limited to, the type of mobile device You use, Your mobile device unique ID, the IP address of Your mobile device, Your mobile operating system, the type of mobile Internet browser You use, unique device identifiers and other diagnostic data.We may also collect information that Your browser sends whenever You visit our Service or when You access the Service by or through a mobile device.
Tracking Technologies and CookiesWe use Cookies and similar tracking technologies to track the activity on Our Service and store certain information. Tracking technologies used are beacons, tags, and scripts to collect and track information and to improve and analyze Our Service. The technologies We use may include:Cookies or Browser Cookies. A cookie is a small file placed on Your Device. You can instruct Your browser to refuse all Cookies or to indicate when a Cookie is being sent. However, if You do not accept Cookies, You may not be able to use some parts of our Service. Unless you have adjusted Your browser setting so that it will refuse Cookies, our Service may use Cookies.
Web Beacons. Certain sections of our Service and our emails may contain small electronic files known as web beacons (also referred to as clear gifs, pixel tags, and single-pixel gifs) that permit the Company, for example, to count users who have visited those pages or opened an email and for other related website statistics (for example, recording the popularity of a certain section and verifying system and server integrity).Cookies can be "Persistent" or "Session" Cookies. Persistent Cookies remain on Your personal computer or mobile device when You go offline, while Session Cookies are deleted as soon as You close Your web browser. Learn more about cookies on the Free Privacy Policy website article.We use both Session and Persistent Cookies for the purposes set out below:Necessary / Essential CookiesType: Session CookiesAdministered by: UsPurpose: These Cookies are essential to provide You with services available through the Website and to enable You to use some of its features. They help to authenticate users and prevent fraudulent use of user accounts. Without these Cookies, the services that You have asked for cannot be provided, and We only use these Cookies to provide You with those services.Cookies Policy / Notice Acceptance CookiesType: Persistent CookiesAdministered by: UsPurpose: These Cookies identify if users have accepted the use of cookies on the Website.Functionality CookiesType: Persistent CookiesAdministered by: UsPurpose: These Cookies allow us to remember choices You make when You use the Website, such as remembering your login details or language preference. The purpose of these Cookies is to provide You with a more personal experience and to avoid You having to re-enter your preferences every time You use the Website.For more information about the cookies we use and your choices regarding cookies, please visit our Cookies Policy or the Cookies section of our Privacy Policy.
Use of Your Personal DataThe Company may use Personal Data for the following purposes:To provide and maintain our Service, including to monitor the usage of our Service.To manage Your Account: to manage Your registration as a user of the Service. The Personal Data You provide can give You access to different functionalities of the Service that are available to You as a registered user.For the performance of a contract: the development, compliance and undertaking of the purchase contract for the products, items or services You have purchased or of any other contract with Us through the Service.To contact You: To contact You by email, telephone calls, SMS, or other equivalent forms of electronic communication, such as a mobile application's push notifications regarding updates or informative communications related to the functionalities, products or contracted services, including the security updates, when necessary or reasonable for their implementation.To provide You with news, special offers and general information about other goods, services and events which we offer that are similar to those that you have already purchased or enquired about unless You have opted not to receive such information.To manage Your requests: To attend and manage Your requests to Us.For business transfers: We may use Your information to evaluate or conduct a merger, divestiture, restructuring, reorganization, dissolution, or other sale or transfer of some or all of Our assets, whether as a going concern or as part of bankruptcy, liquidation, or similar proceeding, in which Personal Data held by Us about our Service users is among the assets transferred.For other purposes: We may use Your information for other purposes, such as data analysis, identifying usage trends, determining the effectiveness of our promotional campaigns and to evaluate and improve our Service, products, services, marketing and your experience.We may share Your personal information in the following situations:With Service Providers: We may share Your personal information with Service Providers to monitor and analyze the use of our Service, to contact You.
For business transfers: We may share or transfer Your personal information in connection with, or during negotiations of, any merger, sale of Company assets, financing, or acquisition of all or a portion of Our business to another company.
With Affiliates: We may share Your information with Our affiliates, in which case we will require those affiliates to honor this Privacy Policy. Affiliates include Our parent company and any other subsidiaries, joint venture partners or other companies that We control or that are under common control with Us.
With business partners: We may share Your information with Our business partners to offer You certain products, services or promotions.
With other users: when You share personal information or otherwise interact in the public areas with other users, such information may be viewed by all users and may be publicly distributed outside.
With Your consent: We may disclose Your personal information for any other purpose with Your consent.Retention of Your Personal DataThe Company will retain Your Personal Data only for as long as is necessary for the purposes set out in this Privacy Policy. We will retain and use Your Personal Data to the extent necessary to comply with our legal obligations (for example, if we are required to retain your data to comply with applicable laws), resolve disputes, and enforce our legal agreements and policies.The Company will also retain Usage Data for internal analysis purposes. Usage Data is generally retained for a shorter period of time, except when this data is used to strengthen the security or to improve the functionality of Our Service, or We are legally obligated to retain this data for longer time periods.
Transfer of Your Personal DataYour information, including Personal Data, is processed at the Company's operating offices and in any other places where the parties involved in the processing are located. It means that this information may be transferred to — and maintained on — computers located outside of Your state, province, country or other governmental jurisdiction where the data protection laws may differ than those from Your jurisdiction.Your consent to this Privacy Policy followed by Your submission of such information represents Your agreement to that transfer.The Company will take all steps reasonably necessary to ensure that Your data is treated securely and in accordance with this Privacy Policy and no transfer of Your Personal Data will take place to an organization or a country unless there are adequate controls in place including the security of Your data and other personal information.
Delete Your Personal DataYou have the right to delete or request that We assist in deleting the Personal Data that We have collected about You.Our Service may give You the ability to delete certain information about You from within the Service.You may update, amend, or delete Your information at any time by signing in to Your Account, if you have one, and visiting the account settings section that allows you to manage Your personal information. You may also contact Us to request access to, correct, or delete any personal information that You have provided to Us.Please note, however, that We may need to retain certain information when we have a legal obligation or lawful basis to do so.
Disclosure of Your Personal Data
Business TransactionsIf the Company is involved in a merger, acquisition or asset sale, Your Personal Data may be transferred. We will provide notice before Your Personal Data is transferred and becomes subject to a different Privacy Policy.
Law enforcementUnder certain circumstances, the Company may be required to disclose Your Personal Data if required to do so by law or in response to valid requests by public authorities (e.g. a court or a government agency).
Other legal requirementsThe Company may disclose Your Personal Data in the good faith belief that such action is necessary to:Comply with a legal obligation
Protect and defend the rights or property of the Company
Prevent or investigate possible wrongdoing in connection with the Service
Protect the personal safety of Users of the Service or the public
Protect against legal liabilitySecurity of Your Personal DataThe security of Your Personal Data is important to Us, but remember that no method of transmission over the Internet, or method of electronic storage is 100% secure. While We strive to use commercially acceptable means to protect Your Personal Data, We cannot guarantee its absolute security.
Children's PrivacyOur Service does not address anyone under the age of 13. We do not knowingly collect personally identifiable information from anyone under the age of 13. If You are a parent or guardian and You are aware that Your child has provided Us with Personal Data, please contact Us. If We become aware that We have collected Personal Data from anyone under the age of 13 without verification of parental consent, We take steps to remove that information from Our servers.If We need to rely on consent as a legal basis for processing Your information and Your country requires consent from a parent, We may require Your parent's consent before We collect and use that information.
Links to Other WebsitesOur Service may contain links to other websites that are not operated by Us. If You click on a third party link, You will be directed to that third party's site. We strongly advise You to review the Privacy Policy of every site You visit.We have no control over and assume no responsibility for the content, privacy policies or practices of any third party sites or services.
Changes to this Privacy PolicyWe may update Our Privacy Policy from time to time. We will notify You of any changes by posting the new Privacy Policy on this page.We will let You know via email and/or a prominent notice on Our Service, prior to the change becoming effective and update the "Last updated" date at the top of this Privacy Policy.You are advised to review this Privacy Policy periodically for any changes. Changes to this Privacy Policy are effective when they are posted on this page.
Contact UsIf you have any questions about this Privacy Policy, You can contact us:By email: christofferbodegard@suddensnail.com
FAQ
The FAQ is still under construction.
Development
What's the current state of development?
In December of 2022 I finished the so-called 'DEMO' of Esoteric Ebb. This was a broad vertical slice -- a proof of concept -- containing ten unique characters, 50k words of dialog, two short quests, and one encounter. I am currently looking to pursue a full production of Esoteric Ebb.
Who am I?
I'm Chris! I'm a writer and game developer from Sweden. I've worked on a handful of titles in my career as a freelance writer and I wrote my master's thesis on the topic of agency in dynamic dialog choices in interactive narratives. Don't look it up, it's terrible.
Why call it a 'Disco-like'?
The development of EBBRPG (as it is known internally) began in 2018 as an attempt to make another spiritual successor to Planescape: Torment actually. When Disco arrived in 2019 with its sexy vertical dialog box, open-ended interactive design, and talking skill system, I knew I wanted this to be a future path for the genre. So I took my old design and merged it with elements of Disco.So then I've been calling Ebb a 'Disco-like'. Will I keep calling it that? Who knows. Using a trendsetting game to codify genres has been a staple of games since... Pong? Doom? I don't know. It's old. But I honestly don't care about labels, Disco-like is just catchier than 'Non-combat focused text-heavy talking skill system RPG'. For now at least.
Isn't it a Point and Click Adventure game?
Oh, yeah! Right, I mean, sure. Esoteric Ebb is a Point and Click adventure game. Or an RPG. Or both. It's a mixed genre type of situation if you ask me.
---
Will you release the DEMO?
I'm interested in doing a minor public playtest. Mainly to get feedback on the writing basic mechanics before going into full production. It might just end up as a private playtest however.
How do I get to playtest EBB?
If you're interested in giving some genuine feedback to help make the final product as good as possible, just hit me up! Any type of feedback and interaction is good for the project, especially this early in development. Scratch that, the playtest build is up on Steam and Itch right now, go play it! And wishlist! And subscribe! And follow on Twitter! I'm desperate!
---
What platform are you developing EBB for?
Primarily PC as of now. I'm very interested in bringing the game to consoles, mobile devices, macOS and Linux as well.
Will EBB support Ultra Wide Monitors?
I'm using one right now, so you're damn right it does. In fact, it supports a wide variety of weird aspect ratios. So go nuts!
Minimum Spec Requirements?
Check the steam page for an up-to-date suggested spec sheet. But it shouldn't be too heavy on the average computer.
When will EBB be released?
No clue! Or well, I could make a number of very distinct guesses, but they would most likely be wrong at this stage. Let's say 'more than a year'.
What languages will EBB be available in?
English is the only language EBB is developed for as of now. I would love to translate it to as many languages as possible, but considering we're aiming for over half a million words for the final product, such as undertaking would be massive. But if the game is successful enough, anything is possible!
Will EBB have full voice acting?
Just like with translations, the answer is: I would love to. But. BUT. It is a terrifying undertaking to voice an entire game with this much dialog in it. Currently EBB is aiming to have partial voice acting. That means introductory and important lines will be voiced. But if the game is successful enough, anything is possible!
How long will EBB be?
Who knows! Okay, I do have some strong guesses. But the problem is this: most of the game is spent reading. If you read quick (like me!) then the game won't be nearly as long as someone who likes to take their time (which is VERY fine). So I'll leave this open for now, but I'm aiming for a sizable single-player experience. So while I won't be specific, let's say the game will be under twenty hours. Unless you like to write footnotes for every dialog option.
---
What engine is EBB made in?
Unity.
How did you do the environments?
I UVmap simple geometry from the fixed orthographic perspective used in-game. Then I project a hand-drawn texture in-engine with real-time lighting. All dynamic objects, including characters, are cell-shaded/outlined, and I use grease pencil for extra details.
What do you use for the dialogs?
I use ink script. I love it.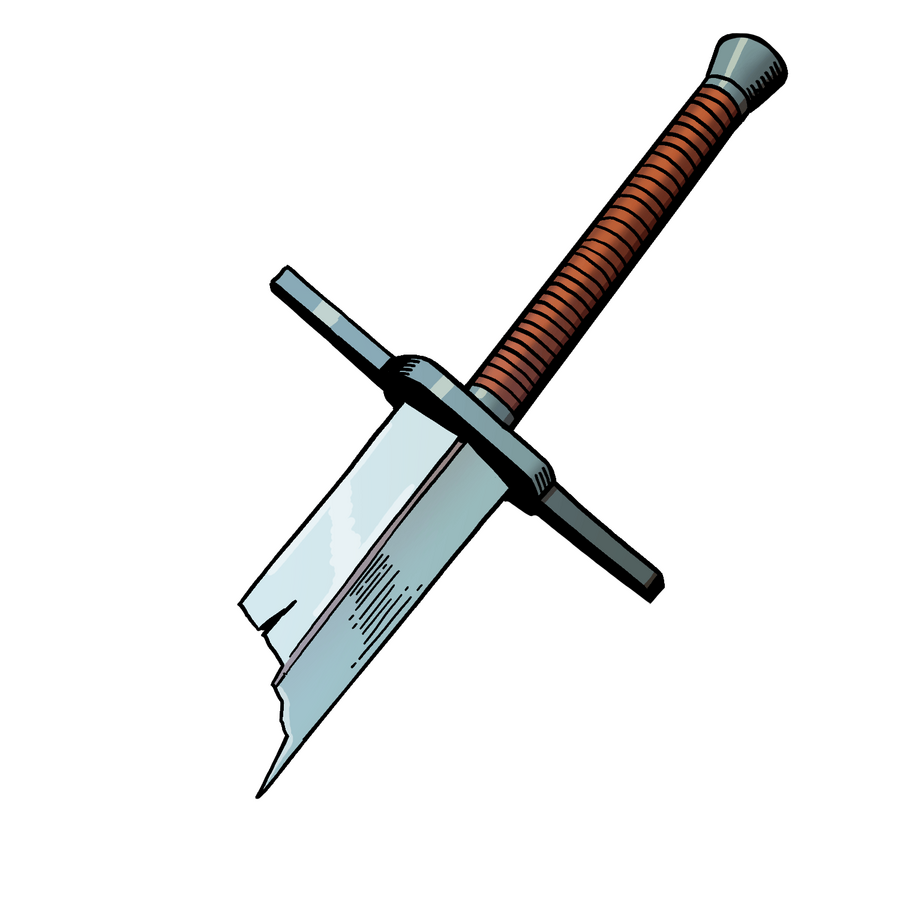 Gameplay
The BIG question: Does Ebb have combat?
Encounters in Esoteric Ebb are handled in a modified version of the dialog system. This allows for turn orders, hit points, and character abilities to matter. But when it's your turn, instead of just attacking you get to choose between a number of intricate roleplaying actions, usually some kind of tactical choice.
Do you run or stand your ground? Do you help your companion or go for the potential killing blow? This allows for a freedom that simulate how a real D&D encounter would play out. In Ebb you can cast GREASE to make the group of bad guys slip and fall off the side of a building. A single well placed spell can end any encounter.
Since these encounters are both deadly and intricate, there's a limited number of them. And if you're smart of course, you can avoid the majority of them.
Is this game political?
Yes, it is very political. In fact, it is set during ELECTION WEEK. Right before the first ever election in this metropolis called Norvik. So if I wanted EBB to not be political I really screwed myself, didn't I?So why is it political? Mainly because I like writing political conflicts. It's such a wonderful setup for character development - because in the days leading up to an election every conversation becomes a battlefield.The catchphrase I've given my dear Cleric is 'What are you voting for?', which is such a great conversation starter too. You can very quickly show deep character fundamentals, even with characters that normally wouldn't be so open with a random RPG protagonist. And having major factions in the story that you can align yourself with is a typical RPG trope for a good reason: it gives an immediate call to tribalism. Us vs. them. What are you, anti- or pro-skub? Pick a side, asshole!Thank god we don't have to deal with that in real life.
What's your POLITICS?
Is 'disillusioned' a part of the political spectrum?All jokes aside, I love ranting about my milquetoast political opinions. But if I've do my job correctly then Ebb should be an adequate expression of the deep feelings I have on politics and general political discourse.
What does the title mean? It's kind of weird.
The meaning is very esoteirc (sic) and deeply rooted in the setting. Plus it sounds cool. But in short, it essentially means something akin to: 'somebody popped the fucking balloon and now the party's over'.
What are some of the inspirations for EBB?
Planescape: Torment and Disco Elysium, primarily! Both in design and gameplay, as well as the wonderful 2e sourcebooks and modules of the Planescape settings itself. I highly recommend reading DEAD GODS. It's great.Then there's Troika, with Arcanum in particular being a game that really opened my eyes to RPG design (you're damn right you can 'speak with dead' on every corpse in EBB!), the style and comedy of Terry Pratchett (Discworld in particular), the wonderful (and objectively perfect) fantasy design of Heroes III, and many more I can't seem to recall at the moment.
Is EBB set in a medieval fantasy world?
Not quite. Ebb is set in a homebrew setting I call JOR. When I first started playing with it, I think I pitched it to my players as something like, 'what if we skipped the industrial revolution with magic, and then had a world war.' (or Low-tech Eberron maybe?)But then why does the character speak like they're from the 21st century? The general tone of modernism came to when I actually started playtesting it a lot. Since, you know, unless you have some damn fine roleplayers in your group, most D&D play is kind of ridiculously anachronistic. At least when it's not focused on being a too 'serious' of a campaign. So when I wanted the players' tone to match the setting, the setting became really weird.You have this world where, thanks to easy access to magic, most people around the JOR'S OCEAN modernized from a typical early medieval D&D setting to early 20th century in just a hundred years or so. But then the Coast War happened. In the aftermath, magic very quickly ebbed (see?) around the coast, so people then had to rely on old tech once more. That's how you get a city like Norvik with several active printing presses pushing out newspapers alongside a port filled with early medieval longboats. Or a bucket-helmed holy warrior rushing past on a bicycle because he's late for filing his tax returns.It's supposed to ride that line between stupid and engaging. Does it succeed? We'll see.
Why isometric?
I like the style of it. It's classic trope in the CRPG genre. Plus it allows for some really sweet hand-drawn background art.
Can I change the look of the player character?
Clerics employed in the City of Norvik are required to wear official uniforms. And for personal (and deeply idiotic) reasons you just can't remove your helmet.So you'll have to accessorize! Equip various barely functional weapons, esoteric trinkets, and weird coats. They can change your baseline stats and grant advantage/disadvantage in various encounters.
Is this just like playing 5e?
No. I've taken elements from 5e, and I'm following the basic rules and core mechanics. But I'd describe it more as playing one-on-one 5e with a very strange DM (me!). Spells are homebrewed to fit the gameplay better. Temporary ability score changes are MUCH easier to get your hands on. The definition of encounters lean more towards the Monkey Island variety.It's very different.
What is the QUESTING TREE??
It's a mental map of your quests. It works like a normal mind-map styled quest journal with the added bonus of being able to discuss each quest with your ability scores once it's completed. In those discussion you will then be able to unlock this game's version of FEATs, that give unique dialog options, crazy bonuses, and customize your cleric's mind.It's originally very inspired by the legendary 'thought cabinet' obviously. But currently the design leans more toward it being a straight up skill tree mixed with the aforementioned quest journal.And it's called a 'tree' because of the shape of it. Each quest branches off into various directions, reaching farther into the unknown. Follow the red thread to the top of the tree.There you'll find the TRUTH.
What about character creation?
You get to pick your ability scores at the start. That's it.It's funny, I've spent two years researching this exact subject for my thesis, and I've found some divisive results. Obviously being able to make any character you want should be ideal in an RPG. But the problem comes with granting positive agency to those choices. Especially in narrative form. To successfully provide strong agency to choices you need to be able to provide meaningful feedback. And to do that for a completely customized character in a digital product is...Very difficult. There's a reason why the digital RPGs generally regarded with the 'best story' or 'good writing' have various degrees of predetermined characters.So for EBB I decided to focus on SIX choices: the six ability scores you choose at the start of the game. A method directly inspired by Planescape: Torment.
Where are the 5e SKILLS?
They're in here somewhere. Just not directly interactable. Obviously you can still persuade someone, it'll just be handled directly with Charisma.I basically removed the idea of skill proficiency and instead focus on letting the Questing Tree and equipment handle the customization. Like I said before, this game uses a very homebrewed version of 5e.Post-playtest comment: I'm thinking of experimenting with proficiency to help with the variability of the d20. We'll see where it ends up.
What kind of character can I play?
THE CLERIC. AND YOU'LL LIKE IT.
Can you die in EBB?
Maybe.That might sound like a cop-out answer, but I'm actually testing out if a resurrection-type system would be more fun than just having GAME OVER-screens. Like, maybe you'll fall deeper into debt every time you die! But that just sounds like a boring death spiral. I'm hoping to try out a whole bunch of cool designs in EBB, including a way to handle save-scumming... but I don't want to say too much.
How many characters are in the game?
Something around 30-40.
How do the dice rolls work?
You can roll in and out of dialogs. Depending on variables and your equipments the DC of checks will be altered. For example, if you manage to piss off ALFOZ, then it'll be easier to trick him into punching you. The DC will be lowered by -2 if you piss him off, and another -3 if you manage to really piss him off.It's sort of the same way I try to handle DCs in my campaigns so that even minor choices make an impact.I'm still working to make the RNG as fair as possible. Digital RNG can be, as any VTT user would know, very shady sometimes.Just trust the machine. Right?
How does the day night cycle work?
Once it gets dark you can choose to long rest for 8 hours. The later you choose to long rest, the shorter your next day will be of course. You can also skip out on sleeping, but once the sun rises you'll get an exhaustion condition.You do not want to have an exhaustion condition. Although it would be pretty funny if I added an achievement for completing the game without ever going to sleep.Characters will switch position during the day and night. Most doors will be locked at night, and other will open. You'll have to use the time wisely as the election is just around the corner...
How many companions are there?
No comment. For now.
What's this about a tea shop?
In Norvik, a tea shop is a place for young people to gather and exchange exciting radical ideas.Somebody blew up a tea shop at the heart of the city, just a week before the first ever election. That's the inciting incident of the game. Who blew it up? Why are those in power trying to cover it up?Only YOU can find out in the wacky RPG, Esoteric Ebb!Now go wishlist it! And here's a cat: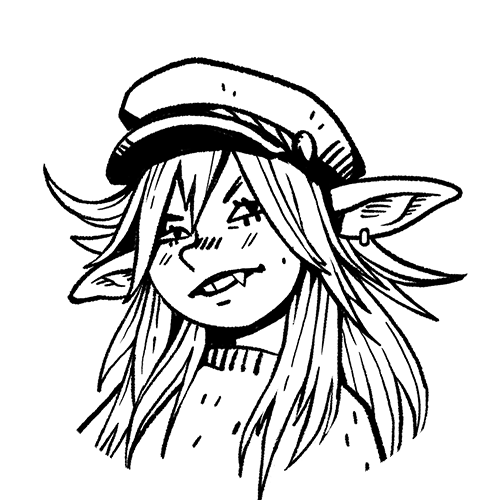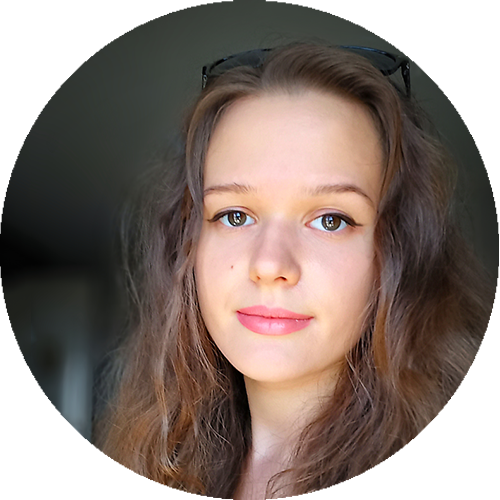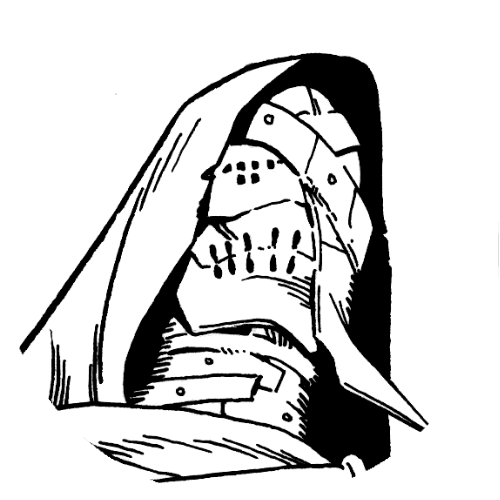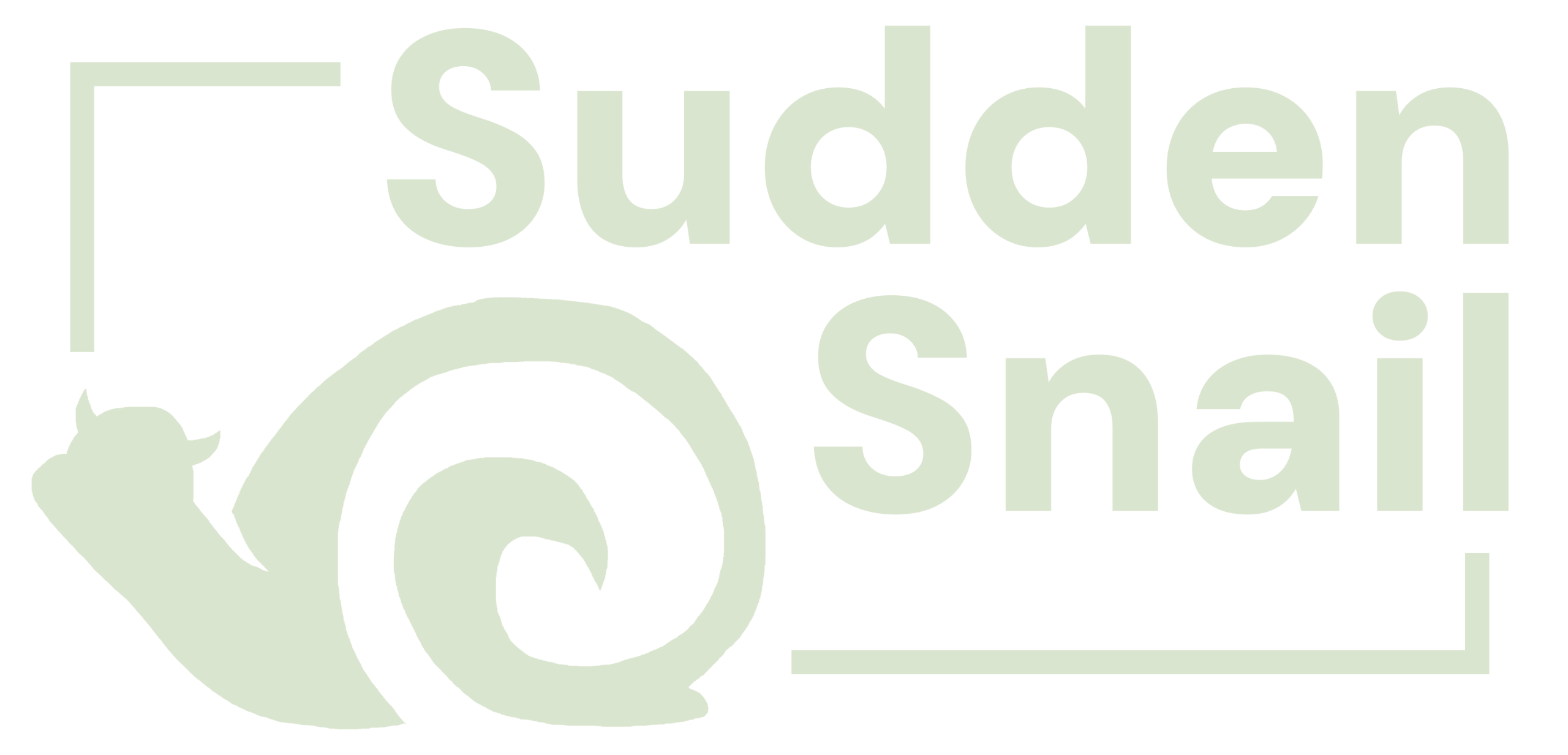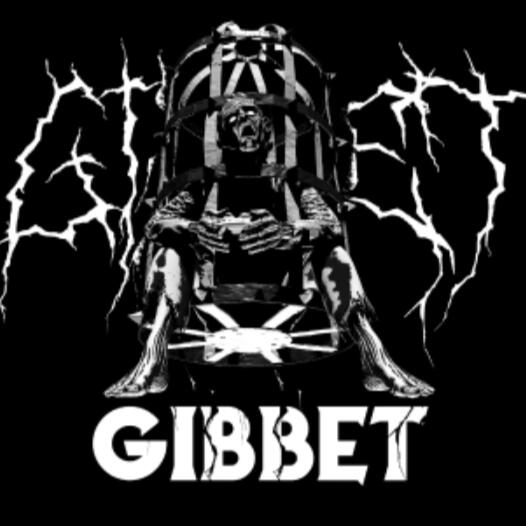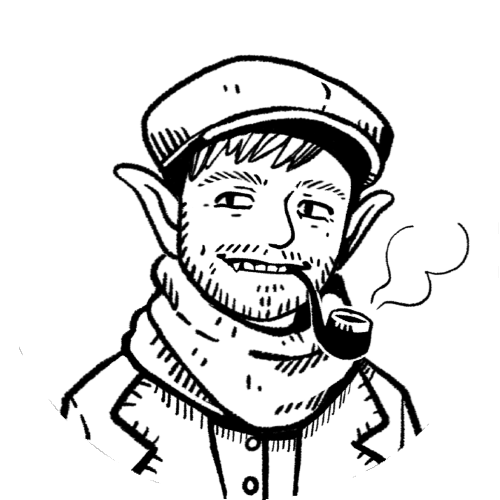 Sign Up for
THE LIST
Oh god, these are a lot of questions. I'll get back to this soon.
If you're reading this, hey, thanks for stopping by!
Currently ESOTERIC EBB is very early in development. But if you are interesting in providing feedback or to recieve news on the development, feel free to sign up to our
LIST-of-potentially-interested-individuals.